Not true, I promise. What he didn't have a structured document talking about his finances or a SWOT analysis and sales plan that targeted investors and brought his team together to align to one vision. He is far beyond that, and his credibility and vast experience is enough to lever the support he needs on his journey.
What he did have, albeit probably in his head, was a plan. He knows what he is trying to accomplish and how to achieve it. He is the epitome of a professional businessman, and it now, after many successes (and some failures) comes naturally to him.
I am certainly not there and for me it is written down. It probably should be for you too.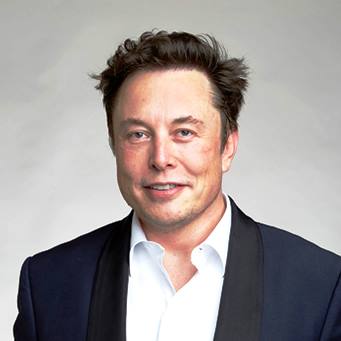 Before you start you need to understand the purpose of a business plan. There are different purposes for a 'business plan' serving different audiences. It is important to understand this so that you are using it in the right way to move your business forward. They are:
The investor tool – This document is to convince prospective investors or financial organisations that your company will be successful, and they can be confident working with you.
The team tool – This version provides structure and guidance so that every member of the team is moving in the same direction to achieve measurable goals and objectives.
The Business Improvement Tool – This identifies where you are now, where you are trying to get to and what steps you will take to get there.
This is not about three separate documents but more about foundation blocks and adding the elements that are required for each audience when the time is right for your business. You also don't need to write War and Peace, it's not helpful.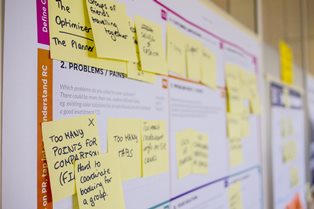 There are many, many books, blogs, websites, and advisers all telling you what should be in a business plan. They are not wrong necessarily, but you only need in the plan what is helpful to you at that point in time. There is no point talking about a staffing structure if you are not ready to recruit yet, it's a distraction. Focus on where you are now and what that looks like in the sections that matter. For example, you will always want to be talking about your marketing and sales strategies, your financial situation and customer base. Then write down what that should look like in 6- or 12-months' time. Depending on your focus and audience is what comes next.
If you are targeting investors, then the finances section needs to be heavier. They will want to see that you understand your market and the vision for the business is positive but if the number don't stack up, they will not take a second look. You MUST know your numbers. How many times have people failed on Dragons Den because the numbers are a bit 'woolly'?
If bringing your team together on a common goal is the aim then focussing on the objectives, the vision and the resources is crucial while populating all the common elements with team tasks and shared accountability. Communication is the biggest driver in terms of team work so make sure the how and the why is defined clearly.
For me the Business Improvement Tool is the most powerful tool in your armoury, but so many businesses fail to see the benefits here. Identifying where you are now in every aspect of your business and where you want to get to will provide clarity in your mind. Then mapping out what goals you need to achieve to make progress towards the vision provides the path you are going to take.
There is a famous Alice in wonderland quote (stay with me on this)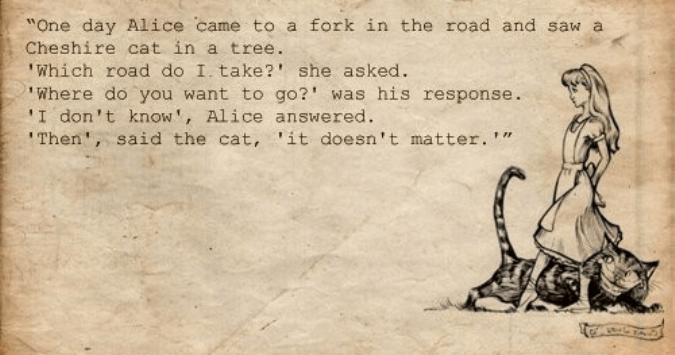 So, in order to make progress in your business you must first decide what the end vision is, then you can decide which path you are going to take to get there.
The trick is also not to overwhelm yourself. You may be at the start of your journey and look at a list of over a dozen goals you need to achieve. Prioritise the list, then take the top two or three and start to work on them. Whether that be over 3 months or the full year, ensure that you break down each goal into manageable steps. When you have achieved one of the goals move on to the next in your list.
Once you have your document in place make sure you review is regularly. At least annually, updating it with progress you have made (don't forget to celebrate that no matter how small) and new figures, resources and goals that have evolved over time.